Recently, the buy-to-let business has come under the cosh from a crackdown on tax, but many still consider property investment as an attractive business at a time of volatile stock markets and low-interest rates. Changes in tax ultimately meant extra stamp duty on purchasing a buy-to-let and the end of the ability to offset all buy-to-let mortgage interest alongside income tax. However, the buy-to-let business can still pay off if you follow our top tips for property investors.
If you do wish to invest in such properties or wish to improve returns on the property you as a landlord already own, it is important that you do things right and always consider the best money-saving tips so you don't overspend. Whether you are an experienced landlord, or new in this market, here are our top tips for investing in a property and being a good landlord in London.
1.     Properly Research the Buy-to-Let Market
If you are new in this business, you may want to ask yourself what you really know about the market. Are you aware of all the risks and the benefits? Do you know some good estate agents who could guide you further? Be sure that this is an investment you really wish to make, or whether your money will perform much better elsewhere.
Note that in recent years, a high rate savings account can beat most investments. Rates are lower now but investing in a buy-to-let also means tying up capital in a property that could fall in its value in the future. These days, investing in such properties involves committing thousands of pounds and typically thinking about taking out a high value mortgage or even bridging finance. When the price of a house rises, this means it is possible to make bigger gains above your mortgage debt. However, when they fall, your deposits get hit and the mortgage ends up staying the same.
Both in terms of capital gains and income, property investing pays off handsomely for many people, but it is important that you take the leap with your eyes wide open. You need to learn and acknowledge the potential advantages and the disadvantages. For this, it is advisable that you consult estate agents who have experience with buy-to-let properties. Rest assured that the more knowledge you have through research, the better the chances of your investments being worthwhile.
2.     Choose a Suitable Investment Area
Buying a property to rent out in the future does not mean you should restrict your options to the cheapest or most expensive. Choosing a suitable area means a place where people would love to live for a variety of reasons. Which area or neighbourhood offers a special appeal? Does the area offer good transportation services? Consider areas where there are good schools located for young families and students who wish to live there.
Alongside these, you also need to match the kind of property you can afford and whether the people who want to live in that area would prefer to choose your property. Such questions may sound too simplistic, but probably, they are the most important aspect of a successful investment.
Usually, people prefer to invest in a property that is close to where they live. On the bright side, this means they will know the market a lot better than other areas. It also enables them to keep better tabs on the property. It is also worth bearing in mind that if you own a house and exposed to the market in your area, then looking for a different one in the same area is a smart move.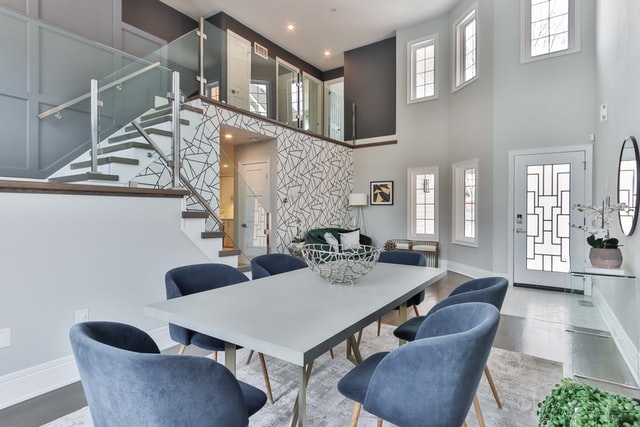 3.     Negotiate for the Best Purchase Price
Just like first-time buyers, as a buy-to-let investor, you also have the same advantage when it comes to negotiating for a discount. If you are not the sort who relies on selling a property to buy another one, then you are not a part of the chain and stand at a less risk of the sale falling through. When negotiating for a discount, this can be a major asset. Try to make low offers and do not fall into overpaying.
Before you get involved in the pricing or payment part, it is important that you know the market well before negotiating. For example, if the market is softer and homes take longer to sell, then you are at a better chance to negotiate for the best deal. It is also a wise decision to first find out why someone is willing to sell their property and how long they have owned it.
At most times, an existing landlord who has owned the property for a very long time, cashing in their asset, would be more willing to accept a lower offer in the effort to make a quick sale compared to a family who needs the best price to afford a move.
If you are considering getting involved in the buy-to-let business, following these tips can help you to stay ahead and make the best deals. A proper understanding of the property market in your area can help you to find the best homes, and tenants who would appreciate your home.