East London is an area that used to have a pretty bad reputation but it is fast becoming one of the most desirable places to live in the capital. It still has a little way to go, but the up and coming nature of the zone means that buying a house or flat here now will serve you well in the future. In this guide, we help you to decide if moving to East London is the right choice for you. Take a look and see if this is the London zone that appeals to you the most.
Where to Go in East London?
East London has been through a lot. It fell into a pit of economic despair and became one of the worst places to live in London, if not the worst. For a while, it was an area that was avoided by many people, and house prices never reached the giddy heights of other parts of London as a result. However, as the economy has made a steady improvement, East London has become a more vibrant and desirable place to live. Yes, there are some areas that are best avoided, but there are others that are now highly sought after locations to live in and work in.
If you are looking at E postcodes, here is all the information you need:
If money is no problem, a great place to look at is St Katharine Docks. A beautiful and upmarket area, it's one to go for if you have no money concerns. Wapping is another gorgeous location, and one of the rising beauties in East London. If you are on a budget, but want to take advantage of the housing market, some areas of Hackney (but maybe not for long), Walthamstow, Dalston, and Whitechapel are good options.
However, there are a few places in the E postcode where regeneration has not yet started. These areas are Beckton, East and West Ham, as well as some parts of Hackney. It's important to do your research before you make your choice, but these areas are ones you might want to avoid if you seek an already well-established property market or, alternatively one to head straight for if you hope to make a good investment and think E London might be the place.
Property Prices in East London
When it comes to the price of houses and flats in East London, you will find that there is quite a price gap. The prices start as low as £155,000 and can go as high as £4.6 million, all depending on the area that you are looking to live in. In the above section, we go through the best areas in the postcode area to live in according to your budget.
Taking a look at property prices as a whole for the area of East London, however, we found that the current average is £645,000. If we take an even closer look at this figure, we also learned that the average price for a house and flat differ quite significantly in terms of average price, with the former currently set at £807,000 and the latter at £598,000. Of course, the prices vary depending on where you decide to live, and you can expect the market to change as time goes by. You are also likely to find properties that are priced differently, with some at a lower price, and others at a higher one. As a note, all of the averages here are correct as of September, 2017.
Here are some statistics for the number of bedrooms you can expect to find in East London homes, and the percentage of total homes that they make up:
45% 2 bed properties
22% 1 bed properties
20% 3 bed properties
6% 4 bed properties
4% Studios
2% 5 bed properties
1% 6 bed properties
0% 7 bed properties
0% 8 bed properties
0% 12 bed properties
As with all other parts of London two bedroom properties outnumber all others quite significantly, which could be great for couples or young professionals looking for their first time buy.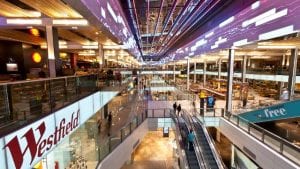 Travelling in East London
The 2012 Olympics being held in London did the East of the city a world of good. In fact, without them, it is likely that many of these improvements would still be underway, or possibly not started at all. The refurbishment meant that the underground and general stations were remodelled, and new stations were developed, creating a better-connected area.
There are a large number of rail connections and underground stations in East London, so getting around should not be a problem. A new train scheme is also enjoying further development to widen the reach of the East London rail network. If the train is not something you enjoy, however, there are plenty of buses that you can take instead.
Driving is an option in East London, but it is not something that is recommended. Aside from things like congestion charges, it often takes twice as long to get anywhere using a car than public transport. Traffic can be pretty terrible in the city, and so much of the time you are better off looking at an alternative mode of transportation for your daily commute.
Meeting People in East London
Everyone needs a social group, whether it is a small and close knit one or a large one. When moving it East London, one of the things you need to consider is how you are going to find some new people to hang out with. You will want to meet like-minded people, and this can take a little time. Of course, with many people working a standard 9-5 job, you will usually have better luck in the evening's, but a growing self-employed population is making it easier to meet new people at all hours of the day. If you do a quick internet search, you are sure to find some great local hotspots that perfectly suit your mood on any day of the week.
Places to Work in East London
The East London job market is one that is rapidly increasing. With over 600,000 people making a living in the East End and Docklands, as well as an additional one million jobs coming by 2026, the East of the capital is really making a comeback after its economic collapse back in 2008.
It is true that blue collar jobs are no longer the most prominent in the area. The service industry is what now dominates the East of London, and it is an area that you are likely to find yourself hired in very quickly should you decide to move here. White collar positions, such as those in publishing, retail, and finance, have made quick work of replacing these blue-collar positions.
The Olympics really helped when it came to expanding the hospitality industry, which now accounts for 19% of East London's workforce, making it an ideal location for those who are seeking hospitality work in the city. Similarly, the legal sector has seen a rather large increase in the area, and it now makes up 31% of the East London workforce, an impressive number that has been helped by Barclays and HSBC (among others) moving their headquarters to this area.
An amazing one in four jobs in the area belong to those who work in healthcare and the public sector, which is great for those who want to become teachers or health professionals. East London is most certainly making a comeback, and the amount of work that is currently (as well as soon to be) available is both good for the area's economy and those who are looking to move there.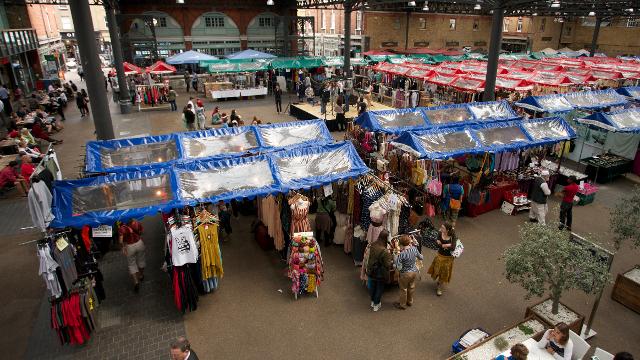 Places to Go in East London
There are so many places that you can go, and loads of things that you are sure to enjoy. The East of London has a lot going for it in terms of entertainment, and we promise that there are wonderful places to go for anyone on just about any budget. Here are some of our top recommendations for places to go in East London.
Westfields shopping centre is one of the best places to go if you are looking for an excellent shopping selection at a range of prices. There is something for everyone here, and it makes for a great day out with family and friends. You can shop until you drop, and then head off for a delicious meal straight after.
One of the nation's favourite places is Spitalfields Market. A classic place to find unusual items and excellent bargains, everyone should visit this iconic location. It's an experience you won't want to miss, and one that every resident should have. You may even find yourself visiting more than once in a blue moon.
Canary Wharf is one of the most famous locations for shopping and restaurants in London. There are some amazing places here, some of which are the most renowned in the capital. When you are looking to spend some time away from home, you need to visit Canary Wharf at least once during your day out. The shopping and restaurants are not to be missed.
Probably the most iconic and memorable place in East London, Queen Elizabeth Olympic Park was home to the 2012 London Olympics, and it signified one of the proudest events that our country has played host to. Now a beautiful and fun place to spend the day, make sure you take the time to visit and have a little fun. We hear there are some great activities.
If you are more of a spectator sports person, Football and Greyhound racing takes place in the East London stadiums. Living here, you are never too far from the action, and it means that you won't have to worry too much about travel when it comes to seeing a big match or race. Take your friends and family out for a day of adrenaline fuelled fun that everyone can enjoy.
Epping Forest is the perfect way to get away from city life for a few hours, and it makes the perfect location for walking and cycling. With a number of paths to follow, you can take time off from the noise and bustle of the city and just enjoy the natural world around you. Take the dog, or yourself, for a long walk and let yourself relax for a while.
If you are looking for good nightlife, Shoreditch is the place to go for cool restaurants and bars. It's known for its excellent entertainment, and the clubs are something else. Make sure you take the time to explore this famous area and try out everything it has to offer. If you are the kind of person who lives for the night, you are going to love the Shoreditch clubs and bars.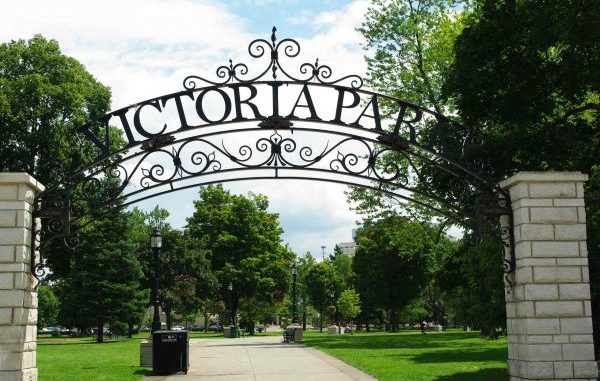 Things for Families in East London
East London is not as family friendly as other areas, but it is certainly getting there. While it may take a little time, you can rest assured that you will find more family activities to get involved in as time goes by. In the meantime, here are some of the best places for you to go if you are looking for a fun family day out.
The Royal Maritime Museum and the Museum of Childhood are just two options when it comes to taking your children out on a fun and education day trip. Museums are great places to learn and have fun, so you are sure to find a lot of benefits to taking your kids here. Out of the East London museums, these two are definitely two of the best.
The London Aquatics centre is also a great place to visit if your little ones are looking to make a splash with this exciting watery wonderland. For more aquatic adventures, you also have the Victoria Park fountain playground for kids, which is sure to excite quite a few of your smaller family members.
City farms are a great place for kids to learn about animals and where things come from. Living in the city, many children are not going to see farm animals, and some even wonder where milk actually comes from. Giving them the opportunity to visit a real farm shows them what these animals are and where milk and eggs actually come from.
To Conclude
Hopefully, this guide to life in East London has been helpful for you when it comes to deciding whether or not this is the kind of place you would like to live. While it has had a bad reputation in the past, that's exactly where it's staying, and its new reputation is one that is continuing to grow. Fast becoming a sought after place to live, you are not going to want to miss an opportunity to snap up a house here. There's something for everyone in East London, and it could very well be your next home.
What did you think of this guide? Is there anything that you would have added? We love hearing from you, so feel free to leave a message in the comments below.