Purchasing a new home can be an incredibly stressful event. After all, it places third behind bereavement and divorce as the most stressful events we face in our lives. It's not hard to see why either, especially when you take the amount there is to do into consideration. This guide takes you through the six stages of buying a home, detailing everything you need to do throughout the process. Hopefully, you will be able to use this guide as a checklist for buying a home, as well as helping to prepare you for the process.
Do You Need to Move?
Considering how stressful the entire buying and moving process is, you should carefully consider moving home. Some of the most common reasons people move are as follows:
Need more space
Dislike their neighbours
Dislike the area
Want a change of scenery
Want to get out of rented accommodation
If you are moving because you need more space, you should first decide if any of the other criteria on the list apply to you. If not, then consider extending your home instead or simply add more storage space. This tends to be a cheaper and less stressful process, even if it does tend to take longer. Sometimes an extension is all you need to improve your home, giving you more space without all the hassle associated with buying a new home.
The Steps to Buying Your New Home
If you are adamant about buying a new home, however, then there are six main stages that you need to complete – none of which are necessarily quick or easy. Here are each of them, in detail, for you to go through.
Step One: Find a Property You Can Afford
The first thing you need to do is assess your budget and determine what you are able to afford in terms of purchasing the house and the cost of the mortgage/bills every month. Make sure you take changes in your financial situation into account, and how you will be able to cope with these payments if something goes wrong. After all, your savings will not just cover the mortgage fees, but also things like stamp duty.
The first thing to do is check your credit score. Lenders are going to be looking at this, so you need to make sure it is up to scratch, and see if there is anything you can do to improve it. You can also check it for any errors and apply to have these rectified. A bad credit score is very likely to be rejected, so make sure you know what you are dealing with before you progress.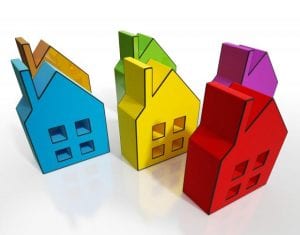 You also need to choose a mortgage that is right for you. Many people choose to go with their bank, but you can often find better deals when talking to the estate agent. This is because they usually have a mortgage broker that they will recommend to you.
Once you have found an offer you like, you can agree to a mortgage in principle. This is what tells you how much a lender is likely to offer, and the interest you will pay. You may have to pay a fee to reserve the mortgage product you want, which can cost up to £250.
Provided you have passed all of the relevant checks, you are now free to progress to the second stage of the buying process.
Step Two: Make an Offer
So, you have found the home of your dreams. It is within your budget, and the mortgage has essentially been agreed. Now you are ready to make an offer. Usually, you will do this through an estate agent, and often it is acceptable to start your offer price at around 10% below the asking price.
People often get confused about estate agent fees at this point in the process. When you are buying a home, you don't need to pay estate agent fees on top of your purchase price. You only pay fees for the home that you are selling. These fees are only usually between 0.5% and 3% plus VAT, so it's not a massive amount.
Step Three: Find a Solicitor and Surveyor
Your solicitor is the person who handles all of the legal paperwork and filings. Some people choose to hire both a solicitor and conveyancer, but you will save money hiring someone who is able to do both.
You solicitor will always tell you how much you will be expected to pay before they start work, and you should expect to pay an upfront fee before they get started. Usually, this will be a 10% deposit that will be taken off the full amount after completion. Expect to pay up to £1,500 for their services, as well as 20% VAT.
Your solicitor will also submit searches to the local council in the property's location. This check is to see if there are any local or planning issues that might affect the overall value of the property. You can expect this to cost up to £300.
The surveyor, on the other hand, surveys the property. This means they check the home thoroughly for any problems that could affect its overall cost. There tend to be two surveys – the valuation and property surveys.
The valuation survey is carried out by the lender. This is to ensure the property is worth the amount you are planning to pay before your mortgage is approved. However, this is not an extensive survey as it will not look for and try to uncover any damage or issues with the property. You can still expect to pay up to £1,500 for the service, however, depending on the value of the property. You may also get it for free, depending on the mortgage deal you selected.
The property survey is one that is commissioned by you. Many people neglect to do this, but the Royal Institution of Chartered Surveyors (RICS) have found that, on average, buyers who don't get the right survey find themselves faced with £5,750 worth of damages and repairs after moving in.
As it is going to be your property, it is worth paying a decent price to have a good and professional surveying job completed. Plus, it can really help you in terms of price negotiation. For example, if it is found that the property will need £5,000 worth of repairs, you can ask the current owners to lower the price by that much to make up for it.
Here are the three main types of survey that are available:
RICS condition report: This is a basic survey, as well as the cheapest one available. If you are buying a home that is in good condition, or one that has been newly built, then this is probably the best option to go for. No advice or valuation will be provided with this type of survey, and you can expect to pay around £250.
RICS homebuyer report: This is a much more detailed survey than the one above, and it is most suited to homes in reasonable condition. They look at the inside and outside of the property thoroughly so that they can note any damages or issues, before providing advice and a valuation. You can expect to pay a minimum of £400 for this service.
Building or structural survey: Of the three types, this is the most extensive. It is suitable for all properties, but is especially handy of you are buying an older building, or ones that look as though they might need some extra care and attention. Advice and a valuation will be provided at the end, and you can expect to pay a minimum of £600 for this type of survey.
Once this stage is complete and you have planned the type of survey that you will require for your home, you can move onto the next step of the buying process.
Step Four: Finalise the Offer and Mortgage
Once the survey stage has been completed, you might want to consider renegotiating the offer that you made on your new home. There are two main reasons why you might want to go through with this:
The lender may have valued the property at a lower price, thus leaving you with a shortfall. This means that you won't be able to match the asking price or what you were originally intending to offer.
Your survey may have uncovered issues with the property that will be expensive to fix. With this new information, you can try and renegotiate the price based on the estimated cost of repairs.
Once you have reached this stage, you may start feeling the pressure. This is because it is at this stage that things often become incredibly stressful. At this point, delays and issues could arise for a multitude of reasons, including these ones:
The seller decides to withdraw the property from the market (which they are entitled to at this stage)
The seller decides to accept a higher offer from another buyer. This is also known as gazumping
Your mortgage application could also be rejected at this stage
If things start to go wrong, make sure you communicate regularly with your solicitor and estate agent. Even though things may seem to be going badly, you would be surprised by how often things turn around when the lines of communication are kept open. Don't give up after a bad turn because things could still go right for you.
However, if everything has gone to plan, you can contact your lender or mortgage adviser to move on with the mortgage finalisation. Usually, there is a fee for this service of up to £2,000. You can have this added onto the mortgage, but remember that if you do you will be paying the interest on it for the lifetime of the mortgage.
Once you have received your binding mortgage offer, the lender must give you seven days to think about it. This gives you time to compare it with other mortgage deals to make sure you are getting the right one for you. However, if you are positive that the mortgage being offered to you is the perfect one, you can give the go-ahead any time before the seven days are up.
It is important to remember that before you and the seller exchange contracts, you can back out of the purchase at any time. It is better that you pull out if you feel that you will not be able to afford the property in terms of repair costs or over the long run, so don't feel ashamed about doing it. You may, however, lose some money, depending on how far through the process you are.
Once you have decided that this is the right choice for you, and your mortgage has been finalised, you can go ahead and start the next stage of the buying process.
Step Five: Exchange Contracts
If there are no problems or delays, you should now receive the contract to complete your sale. Signing this legally binds you to the purchase. Before you sign it, however, make sure you go through it carefully with your solicitor so that you understand each part.
You need to make sure you agree with what the sellers are leaving behind, and also ensure that all of your questions have been answered suitably. If you have any issues, make sure your solicitor has them ironed out immediately to help things continue running as smoothly as possible.
Once signed by both parties, you and the seller are committed to this stage of the buying process. The seller may ask you for a holding deposit at this stage of the process, usually only up to £1,000, to ensure that you are showing serious intent to follow through with this process.
Once the contracts have been exchanged, moving dates can be discussed and negotiated so that both parties have adequate notice. You will also need to purchase building insurance at this point to cover the structure of the property. Get your insurance sorted at the very beginning to avoid any shocks and disappointments.
Once this stage has been completed, you can move onto the final (and most exciting) one.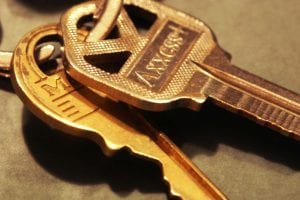 Step Six: Completion
Completion is the most exciting, and most expensive, stage that will be carried out. It is when you pay off all of the money you owe, and you get to move into your new home. There are several things that need to be done in the final steps that lead up to full completion, and this stage lists them all.
The remaining money that is owed on the property will be paid. It will be transferred from your solicitor's account to the seller's solicitor. As some of the money will come from the mortgage provider, you can expect to pay a telegraphic transfer fee. Usually, this will cost up to £50.
You may also have to pay a mortgage account fee. The lender charges this fee for setting up, maintaining, and closing down your mortgage account. It is often added to the mortgage itself, which means that you will end up paying interest on it. As a result, it is often a good idea to pay for it up front. This usually costs up to £300.
During this stage, you will also need to pay the remainder of the bill for your solicitor. As a reminder, this typically costs a total (including the deposit) of up to £1,500 plus 20% VAT. Make sure you get this paid off early on as it is an important bill to settle.
At this point in the process, you solicitor will also register the sale with Land Registry for you. This covers properties in England and Wales. For properties in Northern Ireland, it will need to be registered with Land and Property Services. For properties in Scotland, it needs to be registered with Registers of Scotland. The cost of this process largely depends on the price of the property being purchased.
You will also need to pay your estate agent once the completion stage has been reached if you are also selling your home. If you are only buying, then you don't need to worry about this point. This fee will have been agreed from the outset. Typically, it is a percentage of the purchase price, plus 20% VAT. Generally speaking, the percentage will be no more than 3%, and some agents will offer a percentage as low as 0.5%.
Stamp duty is also something that buyers need to take into consideration. Homes that cost more than £125,000 will require you to pay stamp duty. You will have 30 days after the completion date to pay the fee that is incurred by this tax. Your solicitor will arrange this for you most of the time, taking a good part of the stress away.
There are a number of stamp duty calculators online if you want to know roughly how much you will be expected to pay. If you are purchasing a second home, or one that you plan to rent out, you will need to pay an extra 3% on top of the regular stamp duty band. Make sure you take this into consideration when you are planning how much you are likely to spend.
If you are using a moving company to help you get all of your belongings to your new home, a top tip is that it is cheaper to move on a weekday than it is a weekend. The price will vary depending on how far away you are moving, but you can expect to pay a minimum of £300 and anywhere over £600. Make sure you get a lot of quotes and compare them before you decide on a company to use.
Now that you have paid all outstanding funds and moved in, you can finally relax in your new home. It's not easy, and it can be very stressful at the time, but at least you have been able to find yourself a wonderful new place to live. Next up is a bottle of champagne while you plan your housewarming party and get those boxes unpacked.
To Conclude
Hopefully, our guide to buying a new home has been useful to you and given you a lot of information about what the process entails. It is not always an easy task to undertake, but it once you find yourself in your new home, you can breathe a sigh of joy and relief. Just remember to keep yourself incredibly organised, and to try and stay calm during the process.
If you have any questions or comments, we would love to hear them. Feel free to drop us a message in the comment section below to let us know what you thought of our step by step guide.