Small Removals companies –  information about removal and storage at lower scale, man with a van removal firms, listings of some home movers with small removals services…

For a small removal, that doesn't mean you need to take less care, you need to still be organized and follow standard steps to be sure everything goes well during the whole process of moving.
Small removals & storage can be broken down into two terms. Storage generally means you pack it away and store away from home to deal with at a future date. There can be many reasons private people and businesses need to store goods away to be used at a later time, one of them being to reduce the stress and pressure on moving day.
[…]
If you have managed to find a good price for your small move, the chances are that yours will be one part of your removers load. Make sure you keep your side of the bargain. Also, take your time to wrap vulnerable items properly, most breakage is caused by poor or minimal protection. Think hard about how to describe the amount of stuff you are moving, people usually book a remover before they have packed, and it is not unusual to underestimate the volume of your possessions when boxed. Home removers may well feature their own 'all risk' insurance, but exclusion and excess clauses may render policies useless, in fact your best insurance is to pack carefully and effectively.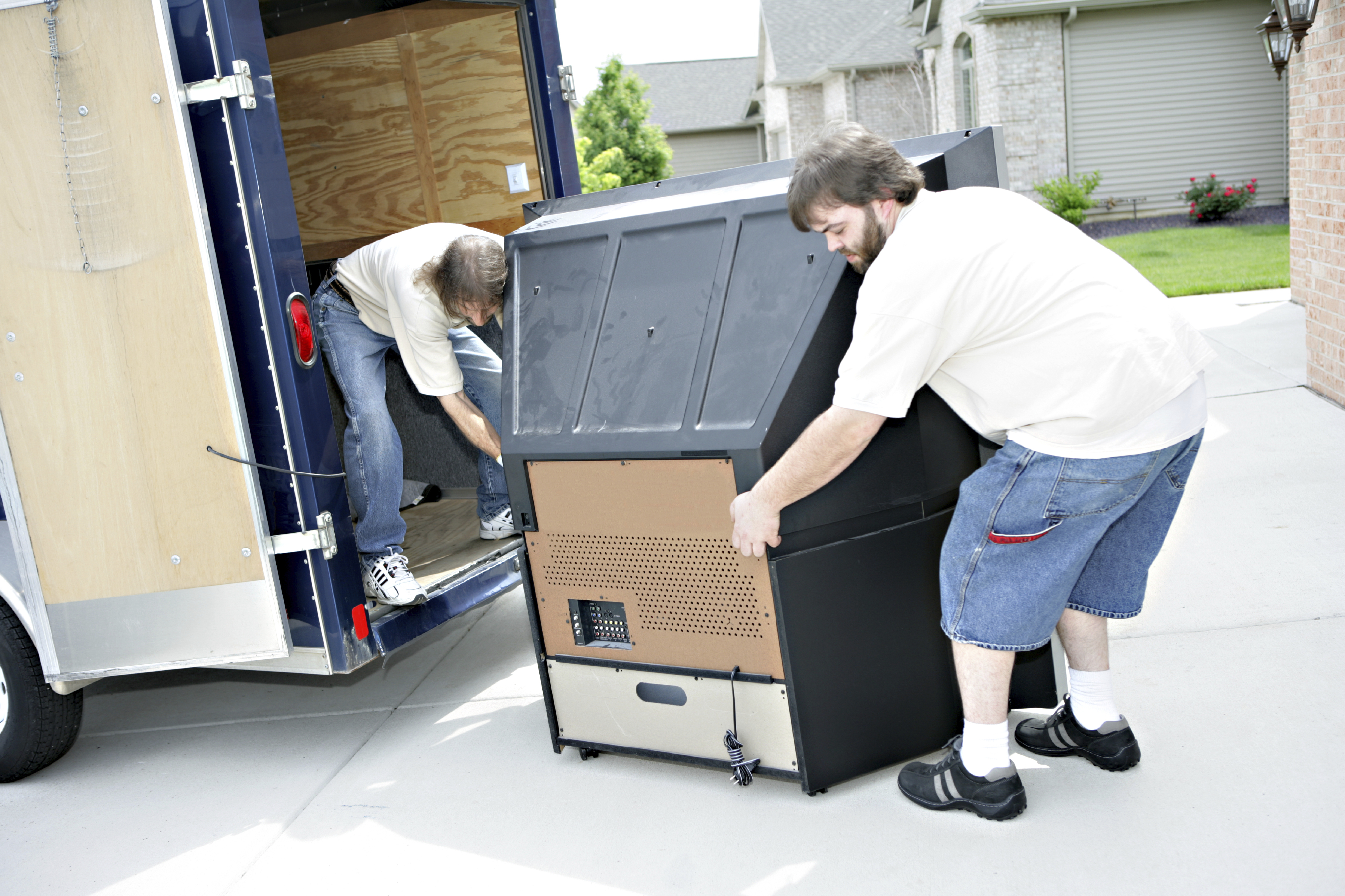 If you manage to arrange a part load, you should be aware that it is date specific. The remover has another customer going the same way. Do not subsequently change the date and expect the price to stay the same. Make sure you are ready for the van on the day […]
One option you have when looking for small removals, is to get services from a Man and Van firm. Many of these man and van operations can guarantee more experience in moving compared to large companies, who tend to always have a large number of new guys working under a more experienced supervisor, new hands on the job have a great tendency to get things broken. Man and Van removals is that, one man, or more prepared to help you on your small removal needs, equipped with a moving Van.
Many man and van services are also insured, like their bigger brothers, and can offer you the same amount of professionalism and guarantees as a large scale removal company.
Home Removers offering Small Removals Specials
"If you only have a few items to move and are thinking of hiring a man and a van, then Pickfords Small Moves is the answer. A Pickfords removal team will collect your furniture, transport them and deliver them to their destination. Whether it's several items needing to be moved to the other end of the country, or even a single item to the other side of town, Pickfords Small Moves is the cost-effective option. This small removals service eliminates the hassle of hiring a man and a van
and doing the heavy lifting yourself. "
"Pickfords Small Moves, an alternative to hiring a man and a van and doing the heavy lifting yourself."
Phone: 0800 019 8557
The Small Removal Co. provides a complete household and office removal service with 6 removal vans and a secure furniture warehouse holding 350 storage containers. As part of your house or office removal they dismantle and reassemble furniture, disconnect & reconnect kitchen appliances, empty and refill boarded lofts and dispose of unwanted furniture.
Phone: 01582 760783
Man and Van Small Removals – "Make your next move as straightforward as possible, wherever you are moving locally or overseas."
Phone. 07944 079878
Man and Van Removals – Man and van for small moves with the latest satellite navigation system. Long distance moves welcome, all goods handled with care. Light removals, Deliveries, Collections, Student moves, Same day deliveries & collections, Business, Personal, National & European.
Phone 07894 521616
Van Removals – Van Removals consists in one or more guys and a Van to help you with your removal needs. Removal vans could be in several sizes, prices for hire of one of these vans is dependent on the size and number of men needed.

Shiply – Directory of UK courier companies, home movers, removalists, removals & storage companies, cheap removals…describe what it is you need to move, location and other preference, and check the lists of the best options for you. www.shiply.com
The Removal Supermarket
– Small removals "Here at The Removal Supermarket, we remove any stress of trying to find the perfect removal companies for your forthcoming move. We source 100's of relevant removal quotes to find you the best removal companies and removal services, with the goal to save you time and money. ". www.gocompareremovals.co.uk
Moving118
– Listings of house removals, moving companies, house movers, around UK, small removals. Check also for Man and Van, overseas removals, office movers, removal boxes and more. www.thecheaperremovals.co.uk
The House Removals Company
– "Whether you're looking for UK removal companies, you're moving abroad or your company is looking for a professional office remover, we can help. The House Removals Company specialise in matching small removals companies to movers like you and helping to find the best deals on the web. ". www.thehouseremovalscompany.co.uk
More Small Removal Companies
Small Moves deliver a quality London removals service for smaller scale moves in and around the London Area.
"We supply helpful and friendly drivers that are charged by the hour to make your move as cost effective as possible. The main two options are our Man and Van London service where we provide the man and van and you load and unload your own goods. The other popular service is our Man with Van London service which provides a working driver to load your goods."
Phone: 020 7683 0410
"We are a small firm specializing in small household moves of any distance and proudly offering a reliable, cheerful, friendly and outstanding value for money service! Despite being relatively newly established, already half of our business is now either repeat customers or referrals. We believe that the only way to grow is through repeat business and recommendations and we keep this firmly in mind throughout everything we do."
Phone: 020 8670 9442
Helping2Move is a Man and Van service offering reliable and punctual removals services specialising in small and medium home or office moves throughout the London area. Ideal for small removals around London to help you budget and you can be assured of no additional hourly charges.
"Our service is ideal for people moving to and from a furnished property with lots of bags, suitcases and boxes or small amounts of furniture and single items. If you think you might need an additional pair of hands, please let us know. We can sometimes even do London removals on short notice, just call us to check. "

Phone: 07841 478 154
If you are in need of small haulage or full house removals in Edinburgh and the surrounding area,
look no further than the professional and reliable services provided by JG Removals.
"We offer a personalized service that covers all aspects of removals and small haulage,
and pride ourselves on the quick and efficient manner in which we work."
Phone: 0845 136 4848